SUNDAY SERVICE WORSHIP TIMES
every week on Sunday
at 11:00 am
IN-PERSON OR CLICK HERE TO LIVESTREAM

Our Purpose
The
purpose
of the Oak Ridge Presbyterian Church is to love God through joyful worship, spiritual growth, and caring fellowship and to show His love to others by sharing the Good News, ministering to their needs, and nurturing them so that they may serve as active members of the community of Christ.
We are a part of the Presbytery of Newton.

W
or
ship With Us
We warmly welcome you to the Oak Ridge Presbyterian Church, located in a beautiful country setting at 321 Oak Ridge Road in Oak Ridge, New Jersey. We invite you to join our church family and share God's love in worship.
Worship begins at 11:00 am in our historic sanctuary (check the calendar for changes).

Connect With Us
Please be sure to register your e-mail address to receive PresNotes and other messages instantly via e-mail. This helps our church to reduce postage, save paper, and make a meaningful commitment to our environment. Email us at orpc@optimum.net and also consider including your e-mail address in our Member Directory. You can also join our
Yahoo Group Site
to enjoy fellowship and get to know our members. You'll receive emails for ongoing events and other church communications.
Join us
HERE
every Monday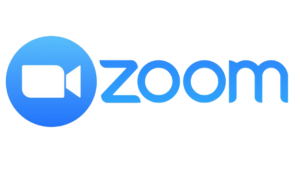 Food Pantry
Please bring weekly food donations for the New Hope Food Pantry to the Sanctuary and place in the collection box in the Narthex on Sundays.
Book Group
Join us
HERE
every Thursday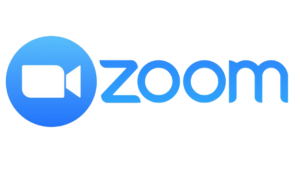 A Note from the Pastor – End of Summer 2023
Come and worship with us! was the theme over the summer months of July and August when the West Milford Presbyterian Church and Oak Ridge Presbyterian Church joined their congregations to worship and have fellowship. Starting in July, the two congregations met at 10:00 am on Sunday mornings at the West Milford Presbyterian Church at 1452 Union Valley Road in West Milford. In August, the two switched over to use the worship spaces at the Oak Ridge Presbyterian Church in Oak Ridge at 321 Oak Ridge Road. The last joint summer service was held on August 27th at Oak Ridge Presbyterian Church. The services were led by Reverend Dr. Christopher Doyle, who is the shared pastor for the two churches. Pastor Chris also held Saturday services throughout the summer at Oak Ridge Presbyterian Church at 5 pm that were smaller gatherings for learning and prayer.
Both congregations would love to have you join them in the fall at their respective churches. The West Milford Presbyterian Church will go to their regular time of 9:00 am each Sunday morning, with the Oak Ridge congregation returning to their regular time of 11:00 am. You can find out more about the life at Oak Ridge Presbyterian by visiting the website at <www.orpcnj.org>, and about the life at West Milford Presbyterian by visiting the website <www.wmpchurch.org>. Please come and join us! We would love for you to know our family.
The Oak Ridge Presbyterian Church was formed in 1818 and celebrated our 200th anniversary in 2018. Our historic Sanctuary is one of the oldest buildings in the area, and is surrounded by an equally historic cemetery. Our church family includes 140 members of all ages and tenure, from our latest confirmation class to our most tenured veteran who has been a member for 75 years. We are proud of the people who have served the congregation through the years.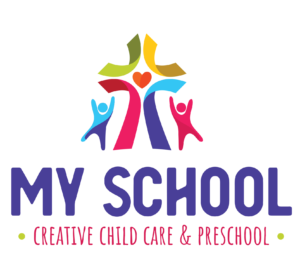 What is My School
My School Creative Child Care was established in 1981, and operates as a full time day care facility providing children with care from Monday through Friday on a non-profit basis.
My School also offers a supplementary Preschool program with qualified teachers.
We have been serving the community by providing quality childcare in a nurturing Christian environment. We provide programs for children from six weeks through the fifth grade.
Learn more!
ORPC Cemetery Association
The Oak Ridge Cemetery at the Oak Ridge Presbyterian Church is a non-profit, non-sectarian burial ground located at 25 Oak Drive, Oak Ridge, NJ, with individual and family grave-sites available. Get more information
here
ORPC Parish House Location
CONNECT WITH US
Follow our social media outreach and stay connected with the latest updates, newsletters and ministry events.
The information on this site is the property of Oak Ridge Presbyterian Church. No broadcasting or duplication of any sermons allowed without permission from Oak Ridge Presbyterian Church.
CONTACT US
321 and 342 Oak Ridge Road
PO Box 302
Oak Ridge, NJ 07438
Email: orpc@optimum.net
Phone: 973-697-7775
Fax: 973-697-8785