Our Pastor
Reverend Christopher Doyle has been appointed to serve as Shared Pastor at the First Presbyterian Church of Berkshire Valley (BVPC) and the Oak Ridge Presbyterian Church (ORPC) beginning on February 5, with the 9:30 worship service at BVPC and the 11:00 worship service at ORPC. Rev. Doyle, who received his Master of Divinity from the University of Dubuque Theological Seminary, comes from Union Presbyterian Church in Carneys Point, New Jersey, where he served the past 5 years.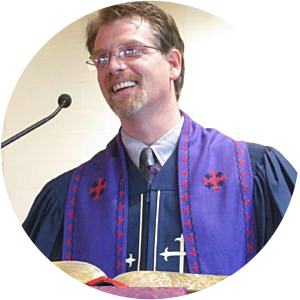 Rev. Doyle studied in Jerusalem as both an undergraduate and a graduate. He met his wife, Hala, in the town of Bethlehem, and both their sons were born there. While living in Bethlehem, Rev. Doyle taught in the Catholic school system and then began working at the Bethlehem Bible College, which led him to working in refugee ministry and working with the Presbyterian Church, USA. This work led him to a more formal call to ministry, and the family moved to Dubuque, Iowa, in 2005 for him to attend seminary. While studying at seminary, he pastored two small congregations, which soon became three, giving him valuable experience as a Shared Pastor.
Oak Ridge Presbyterian Church is located at 342 Oak Ridge Rd., Oak Ridge; learn about us on
www.orpcnj.org
.